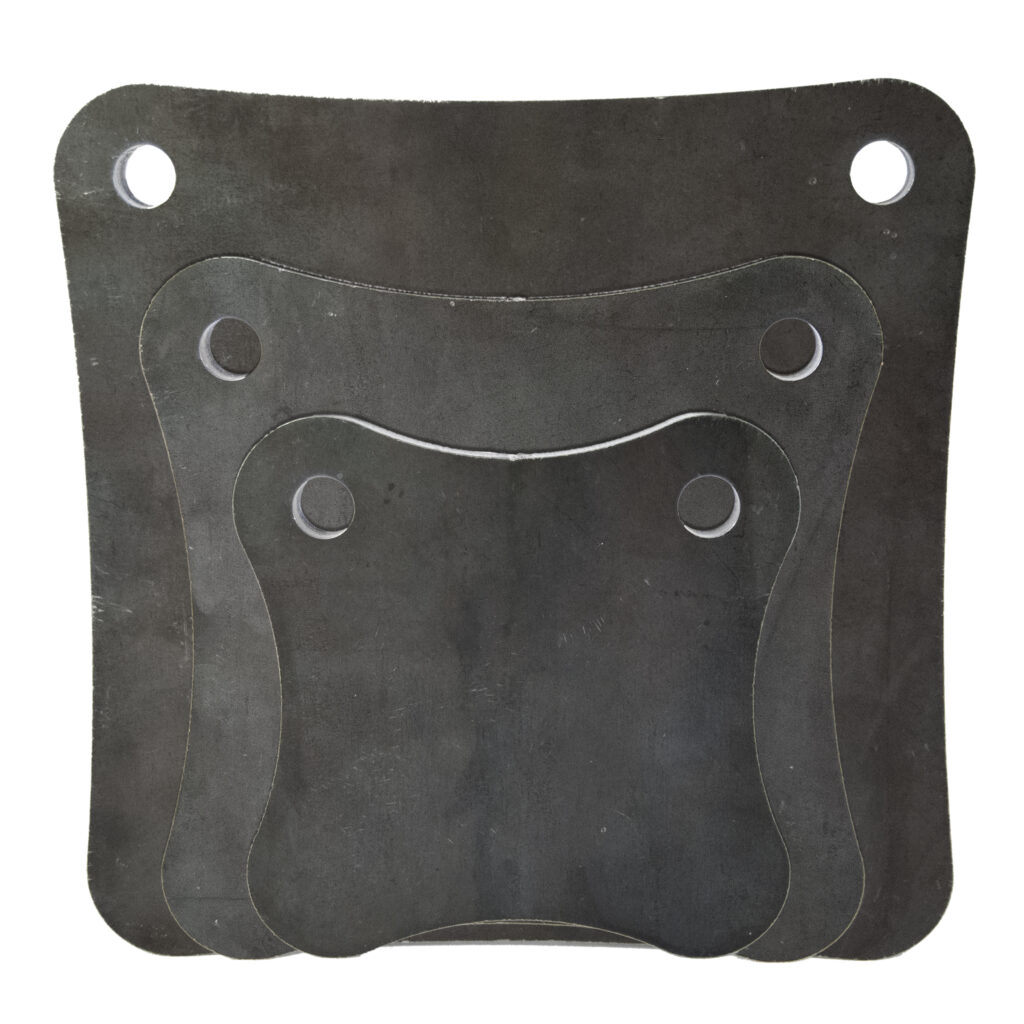 X-SERIES AR500 STEEL TARGETS
From beginners to master marksmen, and sidearm to rifle, FERUS Steel Targets are ideal for every level of practice and every kind of shooter. Made with AR500 USA Steel, these targets are designed with an exclusive X body style that focuses the user to the center of mass.
X-SERIES DESIGN
Shooting X-Series Steel Targets provides immediate feedback on impact. Movement of the steel and the rewarding sound, confirms the shot was successful. The unique organic shape focuses the user to the center of mass.
AR500 STEEL
X-Series Targets are made of AR500 Steel, which offers superior surface hardness for abrasion and impact resistance. The material can withstand excessive ballistic strikes, even at low temperatures.
LASER CUT
X-Series Steel Targets are manufactured using the latest in fiber laser technology. This provides consistent, smooth edges without compromising the strength of the steel at the cut edge.